Astronomical Research Institute
SSNEO - Website Directory - Observatory Directory - NEO Follow-up Project - Contact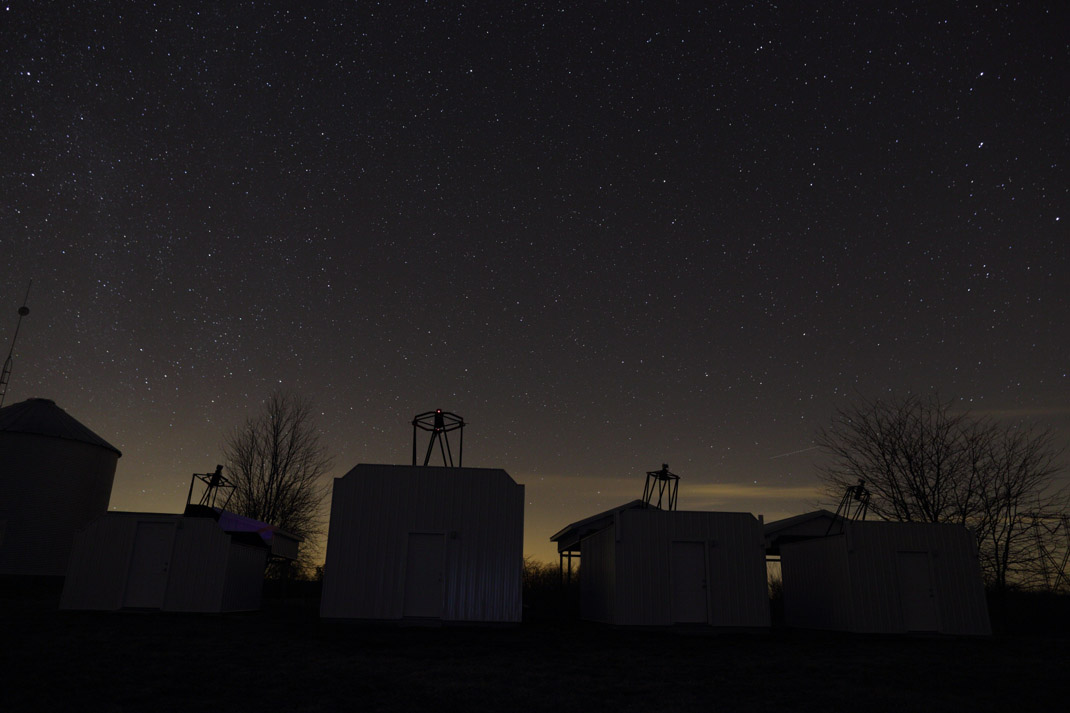 Photo: Mike Lockwood
The Astronomical Research Institute is a 501 (C)(3) not for profit research organization. It was founded in June 2002 with an emphasis on science education programs. In 2006 the organization restructured its focus on near-Earth Object observations. In 2007 ARI began working with NASA on their near-Earth Object Observations program on a full-time basis providing support for the large sky surveys. From February 2006 through October 2016, ARI has produced more than 136,943 measures of NEOs for the program, placing the research facility 1st in the world out of 1,864 observatories.
The facility currently operates 4 telescopes at observatory code H21 which includes a 50 inch, 32 inch, 30 inch and 24 inch telescopes.
Discoveries made at H21 currently include 1 comet, 6 supernovae, 4 near-Earth objects, 1 trans-Neptunian object and 824 asteroids.
The Southern Sky NEO project is also operated under the direction of the Astronomical Research Institute. Information concerning this NEO program operating from Cerro Tololo in Chile may be found at SSNEO.